I was really pleased to be asked to design the poster for Second City touring company's performance hosted by Team 66 Education Foundation. When I was younger it was my dream to be in the Second City and Saturday Night Live casts. So maybe it's not the mainstage on Wells Street, but I'm still very pleased to be able to contribute in my own little way.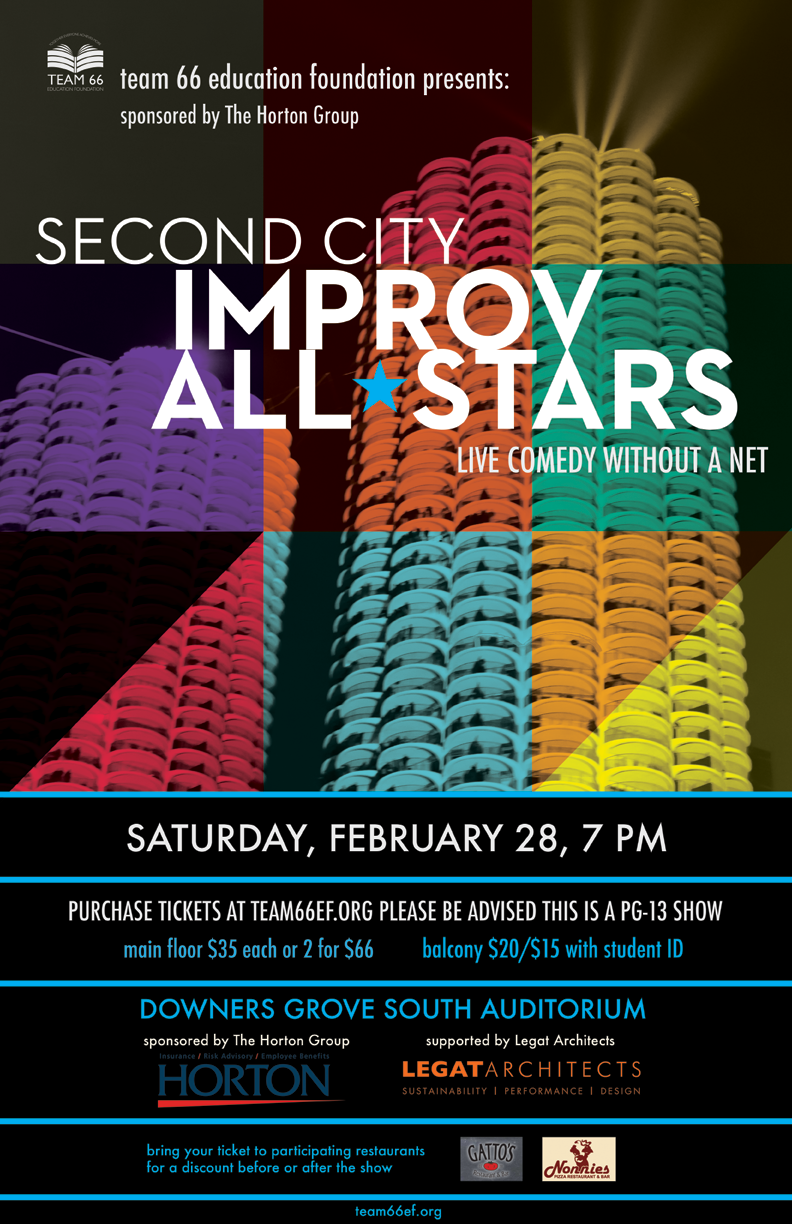 Black and white, 5.5"x8.5" version sent home with kids to promote the event.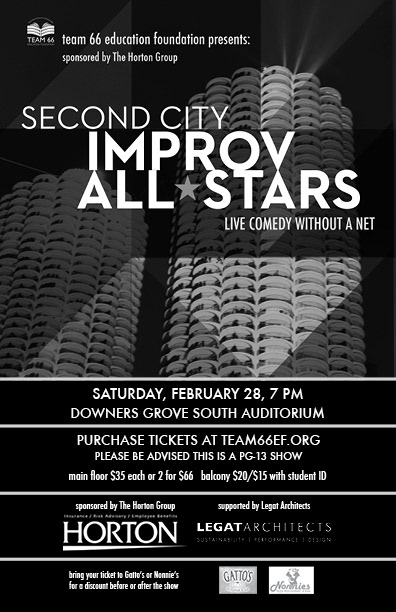 The two tickets for the event. I'm still looking for some nice mockups to showcase them a little bit better.